We are a hardworking company that will go the extra mile for those who trust their homes to us.

Our founder started the company when he was 16, and still services a lot of his first clients!

Get started today by requesting your complimentary landscaping quote




toparea-bg - Copy
WHAT OUR CLIENTS SAY ABOUT US
" My family has used Britt landscaping for 18 years "
My family has used Britt landscaping for 18 years. My mother used their services and has always been happy with the quality of work, so when I bought my home she highly recommended that I call Al. He has designed my lawn and put in fixtures that are perfect for my family and entertaining lifestyle. My lawn is regularly maintained and my neighbors constantly compliment my lawn.
- Alyce
toparea-bg - Copy - copy
WHAT OUR CLIENTS SAY ABOUT US
" I would highly recommend him. "
Al and his team at Britt Landscaping are the best lawn care company I have ever dealt with. He has done anywhere from general lawn maintenance all the way up to patio design for me. My mother and sisters use Britt Landscaping as well for all their lawn care needs. I would highly recommend him.
- David
toparea-bg - Copy - copy - copy
WHAT OUR CLIENTS SAY ABOUT US
" My lawn is beautifully manicured "
I have been with Al for two years and his staffs' attention to detail is wonderful. My lawn is beautifully manicured. When it snows my walk and drive way are cleared and sanded early in the morning. One more thing I don't have to worry about!
- Sandra
toparea-bg - Copy - copy - copy
WHAT OUR CLIENTS SAY ABOUT US
" Britt does great work "
Britt does great work. When I moved to this neighborhood there was a line to get on Britt's list for lawn service. ... He does my lawn the way I would do my lawn
- Mr. Makle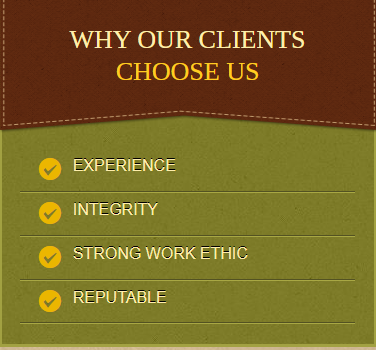 Montgomery County Lawn Care & Landscaping
Keeping Maryland Homes & Businesses Beautiful for 25 Years
At Britt Landscaping, we know that one of the earliest and most telling signs of a well-kept home is a gorgeous green lawn that is trim, lush, well watered, and free of weeds. Unfortunately, that kind of lawn doesn't just happen on its own. You can trust the reliable team at our Maryland landscaping company to keep your lawn looking flawless.
Tailoring Our Services to Meet Your Needs
No two lawns are exactly the same. Taking care of yours and keeping it looking its absolute best is an art and a science that requires careful consideration and a depth of knowledge. Our full-service plan includes a range of watering, cutting, weeding, fertilization, mulching and pruning services that we employ and tweak as necessary in order to suit your particular property. We never take a "one size fits all" approach to lawn care. Instead, we take the time to find out exactly what your lawn needs, and then we implement a plan that will meet those needs and give you the gorgeous property you have always dreamed of having.
We can address any of the following issues that may arise, among others:
Getting rid of lawn invaders, such as rodents and insects that hurt the soil and the quality of your grass using safe but effective methods
Focusing on "problem areas" in the lawn that may get too much sun or not enough water
Managing for damage caused by pets and children so that your lawn stays both beautiful and a fun place to play
Implementing fertilization and treatment techniques that keep your grass growing heartily and the soil beneath it happy and rich
At Britt Landscaping, we know exactly what it takes to keep your lawn looking great and reaching its maximum potential. We use scientific solutions to protect your grass and keep it healthy and beautiful. To learn more or to receive a free quote, call our Montgomery County office today.
With over 25 years of service, Britt Landscaping has become a highly visible enterprise. We have built our reputation by fostering personal relationships with all of our private and corporate clients. Over the decades our company has grown by word of mouth because we take time to make sure our customers' needs are met by providing quality services when maintaining their outside living spaces and offering reasonable quotes for services. Britt Landscaping values honesty and hard work, and prides itself on a legacy of continued customer satisfaction.

(202)412-4787
(240) 832-7543
Montgomery County
Landscaping
Silver Spring, MD
We are licensed,bonded and insured.Contact us today to
request your Free Estimate!
8a certified by SBA
Minority-owned
Small business
DUNS#:002264584
Cage Code: 6N2D2
Licensed in Maryland