We are a hardworking company that will go the extra mile for those who trust their homes to us.

Our founder started the company when he was 16, and still services a lot of his first clients!

Get started today by requesting your complimentary landscaping quote




toparea-bg - Copy
WHAT OUR CLIENTS SAY ABOUT US
" My family has used Britt landscaping for 18 years "
My family has used Britt landscaping for 18 years. My mother used their services and has always been happy with the quality of work, so when I bought my home she highly recommended that I call Al. He has designed my lawn and put in fixtures that are perfect for my family and entertaining lifestyle. My lawn is regularly maintained and my neighbors constantly compliment my lawn.
- Alyce
toparea-bg - Copy - copy
WHAT OUR CLIENTS SAY ABOUT US
" I would highly recommend him. "
Al and his team at Britt Landscaping are the best lawn care company I have ever dealt with. He has done anywhere from general lawn maintenance all the way up to patio design for me. My mother and sisters use Britt Landscaping as well for all their lawn care needs. I would highly recommend him.
- David
toparea-bg - Copy - copy - copy
WHAT OUR CLIENTS SAY ABOUT US
" My lawn is beautifully manicured "
I have been with Al for two years and his staffs' attention to detail is wonderful. My lawn is beautifully manicured. When it snows my walk and drive way are cleared and sanded early in the morning. One more thing I don't have to worry about!
- Sandra
toparea-bg - Copy - copy - copy
WHAT OUR CLIENTS SAY ABOUT US
" Britt does great work "
Britt does great work. When I moved to this neighborhood there was a line to get on Britt's list for lawn service. ... He does my lawn the way I would do my lawn
- Mr. Makle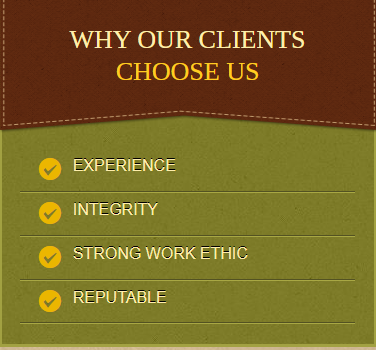 Gutter Cleaning in Montgomery County, MD
Professional Landscaping Services
If you need a professional gutter cleaning services, choose Britt Landscaping for thorough and efficient work. You can always trust us to get the job done right. We have been serving Montgomery County residents for more than 25 years.
How many times a year should I get my gutters cleaned?
It is best to clean your gutters at least twice a year. Many landscapers will recommend this frequency. Our customers often prefer to hire us to clean their gutters in the early summer or late spring to remove flowers and seed pods, and then in early winter just after the autumn season when the leaves are mostly fallen. This schedule can vary depending on the number and type of trees and plants in your neighborhood and on your property.
What are signs that indicate my gutters may need cleaning?
You can tell that your gutters are clogged if you start seeing standing pools of water near the gutters, water in your basement or inside your home, or water leaking over the sides of your gutters on non-rainy days. It is important to realize, however, that it is not always obvious when your gutters should be cleaned. There may not be clear signs. It is wise to stick to the standard twice-a-year cleaning schedule to protect your gutters, home, and lawn from water damage.
Request a free quote from Britt Landscaping today!
We have cleaned hundreds of gutters and can get the job done efficiently, safely, and thoroughly. Don't risk falling off a ladder or otherwise injuring yourself! Our Maryland landscapers have plenty of experience. Call Britt Landscaping today to request a free quote. We are a trusted company with loyal clients throughout the area, including in North Bethesda, Potomac, Rockville, Brookville, Cabin John, and surrounding communities.
With over 25 years of service, Britt Landscaping has become a highly visible enterprise. We have built our reputation by fostering personal relationships with all of our private and corporate clients. Over the decades our company has grown by word of mouth because we take time to make sure our customers' needs are met by providing quality services when maintaining their outside living spaces and offering reasonable quotes for services. Britt Landscaping values honesty and hard work, and prides itself on a legacy of continued customer satisfaction.

(202)412-4787
(240) 832-7543
Montgomery County
Landscaping
Silver Spring, MD
We are licensed,bonded and insured.Contact us today to
request your Free Estimate!
8a certified by SBA
Minority-owned
Small business
DUNS#:002264584
Cage Code: 6N2D2
Licensed in Maryland