We are a hardworking company that will go the extra mile for those who trust their homes to us.

Our founder started the company when he was 16, and still services a lot of his first clients!

Get started today by requesting your complimentary landscaping quote




toparea-bg - Copy
WHAT OUR CLIENTS SAY ABOUT US
" My family has used Britt landscaping for 18 years "
My family has used Britt landscaping for 18 years. My mother used their services and has always been happy with the quality of work, so when I bought my home she highly recommended that I call Al. He has designed my lawn and put in fixtures that are perfect for my family and entertaining lifestyle. My lawn is regularly maintained and my neighbors constantly compliment my lawn.
- Alyce
toparea-bg - Copy - copy
WHAT OUR CLIENTS SAY ABOUT US
" I would highly recommend him. "
Al and his team at Britt Landscaping are the best lawn care company I have ever dealt with. He has done anywhere from general lawn maintenance all the way up to patio design for me. My mother and sisters use Britt Landscaping as well for all their lawn care needs. I would highly recommend him.
- David
toparea-bg - Copy - copy - copy
WHAT OUR CLIENTS SAY ABOUT US
" My lawn is beautifully manicured "
I have been with Al for two years and his staffs' attention to detail is wonderful. My lawn is beautifully manicured. When it snows my walk and drive way are cleared and sanded early in the morning. One more thing I don't have to worry about!
- Sandra
toparea-bg - Copy - copy - copy
WHAT OUR CLIENTS SAY ABOUT US
" Britt does great work "
Britt does great work. When I moved to this neighborhood there was a line to get on Britt's list for lawn service. ... He does my lawn the way I would do my lawn
- Mr. Makle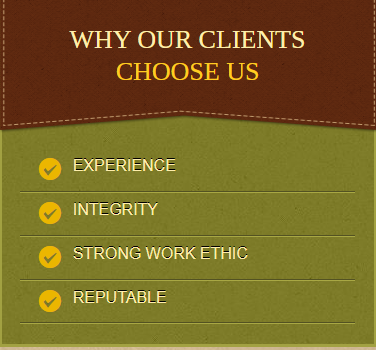 Landscape Design & Installation
Montgomery County Landscapers
We understand that your home or business is highly representative of who you are and of your personal style and preference. That curb appeal factor is similar to a first impression – the initial concept that a customer or visitor will construct about you or your commercial enterprise will be made on your doorstep. You deserve a beautiful outdoor space that displays who you are and what you wish to say about yourself. At Britt Landscaping, we can help you make your vision a reality. Our skilled Maryland landscapers can help you transform your property into a work of art that reflects you well.
We can help you bring your dream to life!
Britt Landscaping has been serving Montgomery County home and business owners for more than a quarter of a century. During that time, we have built up a loyal and devoted clientele and an impressive portfolio of completed projects. We take pride in our work and we are ready to take on your project no matter how big or small. Call to ask about our architectural landscaping services. From the design and planning process to the full implementation and installation stages, we can guide your project from beginning to end and ensure that the result is exactly what you envisioned.
Request a free quote when you call Britt Landscaping today!
Call our Montgomery County office to schedule a consultation or appointment or to request a free price quote regarding our services. As one of the most trusted and venerated landscaping companies in Montgomery County, Britt Landscaping can bring your vision of the perfect landscaping project for your home or business to life. We can oversee the job from start to finish while providing insight and perspective along the way to help you make sure that you are fully informed in order to be confident in your decisions.
With over 25 years of service, Britt Landscaping has become a highly visible enterprise. We have built our reputation by fostering personal relationships with all of our private and corporate clients. Over the decades our company has grown by word of mouth because we take time to make sure our customers' needs are met by providing quality services when maintaining their outside living spaces and offering reasonable quotes for services. Britt Landscaping values honesty and hard work, and prides itself on a legacy of continued customer satisfaction.

(202)412-4787
(240) 832-7543
Montgomery County
Landscaping
Silver Spring, MD
We are licensed,bonded and insured.Contact us today to
request your Free Estimate!
8a certified by SBA
Minority-owned
Small business
DUNS#:002264584
Cage Code: 6N2D2
Licensed in Maryland