We are a hardworking company that will go the extra mile for those who trust their homes to us.

Our founder started the company when he was 16, and still services a lot of his first clients!

Get started today by requesting your complimentary landscaping quote




toparea-bg - Copy
WHAT OUR CLIENTS SAY ABOUT US
" My family has used Britt landscaping for 18 years "
My family has used Britt landscaping for 18 years. My mother used their services and has always been happy with the quality of work, so when I bought my home she highly recommended that I call Al. He has designed my lawn and put in fixtures that are perfect for my family and entertaining lifestyle. My lawn is regularly maintained and my neighbors constantly compliment my lawn.
- Alyce
toparea-bg - Copy - copy
WHAT OUR CLIENTS SAY ABOUT US
" I would highly recommend him. "
Al and his team at Britt Landscaping are the best lawn care company I have ever dealt with. He has done anywhere from general lawn maintenance all the way up to patio design for me. My mother and sisters use Britt Landscaping as well for all their lawn care needs. I would highly recommend him.
- David
toparea-bg - Copy - copy - copy
WHAT OUR CLIENTS SAY ABOUT US
" My lawn is beautifully manicured "
I have been with Al for two years and his staffs' attention to detail is wonderful. My lawn is beautifully manicured. When it snows my walk and drive way are cleared and sanded early in the morning. One more thing I don't have to worry about!
- Sandra
toparea-bg - Copy - copy - copy
WHAT OUR CLIENTS SAY ABOUT US
" Britt does great work "
Britt does great work. When I moved to this neighborhood there was a line to get on Britt's list for lawn service. ... He does my lawn the way I would do my lawn
- Mr. Makle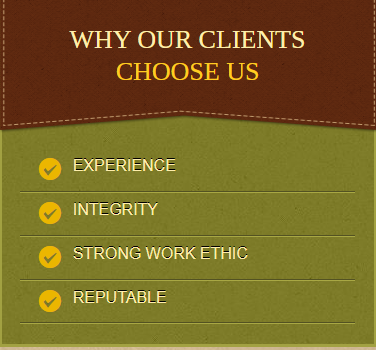 Welcome to Britt Landscaping, the premier provider of personalized landscape services in Maryland, Washington, D.C. and Virginia! Established in 1989, Britt Landscaping has developed its distinguished reputation among the industry and our customers alike.
​
Starting this family-based business, Mr. Britt has earned the trust, love and respect of second and third generations in Maryland and Washington, D.C. families that he has provided landscaping services for since he was a teenaged boy. His customers have come to know and appreciate his eye for beauty in nature, attention to detail, and love for creative outdoor landscape and small hardscape designs. Some of our customers just need a little help with their outdoor projects while and others desire 100% design, install and maintenance plans from us. Whatever your landscaping desires are, our goal is to create personalized living spaces in which you can
Liv & Thrive!
​
Our government and commercial clients enjoy the same personal attention, service, and expertise from which our homeowners benefit. Our Government and Corporate Divisions work with your public works and businesses to ensure that their appearances are professional, functional and that they enhance your businesses' images.
​
We hope you enjoy our website and we look forward to meeting with you and discussing your landscaping and lawn care needs. Contact us for a free estimate!
​
Sincerely,
Al McCoy Britt, II
President
With over 30 years of service, Britt Landscaping has become a highly visible enterprise. We have built our reputation by fostering personal relationships with all of our private and corporate clients. Over the decades our company has grown by word of mouth because we take time to make sure our customers' needs are met by providing quality services when maintaining their outside living spaces and offering reasonable quotes for services. Britt Landscaping values honesty and hard work, and prides itself on a legacy of continued customer satisfaction.

(202)412-4787
(240) 832-7543
Montgomery County
Landscaping
Silver Spring, MD
We are licensed,bonded and insured.Contact us today to
request your Free Estimate!
8a certified by SBA
Minority-owned
Small business
DUNS#:002264584
Cage Code: 6N2D2
Licensed in Maryland