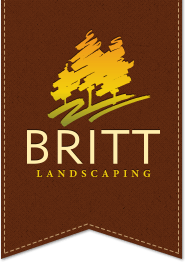 Serving all of Maryland, D.C.and Virginia
(202)412-4787
(240) 832-7543

We are a hardworking company that will go the extra mile for those who trust their homes to us.

Our founder started the company when he was 16, and still services a lot of his first clients!

Get started today by requesting your complimentary landscaping quote




toparea-bg - Copy
WHAT OUR CLIENTS SAY ABOUT US
" My family has used Britt landscaping for 18 years "
My family has used Britt landscaping for 18 years. My mother used their services and has always been happy with the quality of work, so when I bought my home she highly recommended that I call Al. He has designed my lawn and put in fixtures that are perfect for my family and entertaining lifestyle. My lawn is regularly maintained and my neighbors constantly compliment my lawn.
- Alyce
toparea-bg - Copy - copy
WHAT OUR CLIENTS SAY ABOUT US
" I would highly recommend him. "
Al and his team at Britt Landscaping are the best lawn care company I have ever dealt with. He has done anywhere from general lawn maintenance all the way up to patio design for me. My mother and sisters use Britt Landscaping as well for all their lawn care needs. I would highly recommend him.
- David
toparea-bg - Copy - copy - copy
WHAT OUR CLIENTS SAY ABOUT US
" My lawn is beautifully manicured "
I have been with Al for two years and his staffs' attention to detail is wonderful. My lawn is beautifully manicured. When it snows my walk and drive way are cleared and sanded early in the morning. One more thing I don't have to worry about!
- Sandra
toparea-bg - Copy - copy - copy
WHAT OUR CLIENTS SAY ABOUT US
" Britt does great work "
Britt does great work. When I moved to this neighborhood there was a line to get on Britt's list for lawn service. ... He does my lawn the way I would do my lawn
- Mr. Makle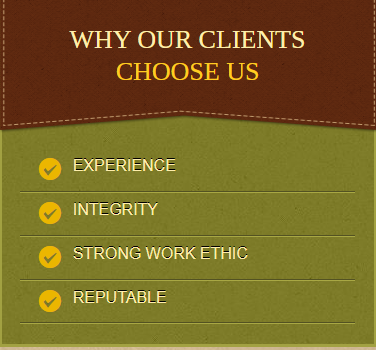 Montgomery County Weeding Service
Serving Home & Business Owners for 25+ Years
There is no doubt about it: Weeds are ugly and troublesome. Not only do they look unattractive but they can also choke out your other plants and wreak havoc on a well-laid landscaping plot. Removing these unsightly plants, however, can be very time consuming. Sometimes, even the most avid gardeners simply do not have the time or the desire to devote hours to weeding. We can help. Hire our professional crew of landscapers to save valuable time and resources so that you can enjoy the look of a tidy, well-kept garden or lawn all year-round.
Britt Landscaping Can Tackle Even the Biggest Projects
Our weeding services are the best in the business. For more than a quarter of a century, the landscaping team at Britt Landscaping has been providing high-quality services to numerous business and residential clients throughout Montgomery County, Maryland. If you have a garden or lawn that needs weeding, we are prepared to tackle it. Our full-service landscaping crew can handle any job – big or small – saving you energy and countless hours of time.
We use state-of-the-art equipment, along with the knowledge gained over 25 years of experience, to provide landscaping services that make our customers happy and keep them coming back. Moreover, we are known for our attention to detail. You can trust our Montgomery County based landscaping company to take care of your home or business as if it were our own!
Call our Maryland landscapers for a free quote!
Call Britt Landscaping to learn how we are prepared to help produce or maintain the beautiful commercial or residential landscaping look that you want. We offer free price quotes, so there is no reason to hesitate! Pick up the phone and call us to learn how our team could make a big difference in the look of your home or business landscaping for an affordable cost.
With over 25 years of service, Britt Landscaping has become a highly visible enterprise. We have built our reputation by fostering personal relationships with all of our private and corporate clients. Over the decades our company has grown by word of mouth because we take time to make sure our customers' needs are met by providing quality services when maintaining their outside living spaces and offering reasonable quotes for services. Britt Landscaping values honesty and hard work, and prides itself on a legacy of continued customer satisfaction.

(202)412-4787
(240) 832-7543
Montgomery County
Landscaping
Silver Spring, MD
We are licensed,bonded and insured.Contact us today to
request your Free Estimate!
8a certified by SBA
Minority-owned
Small business
DUNS#:002264584
Cage Code: 6N2D2
Licensed in Maryland