We are a hardworking company that will go the extra mile for those who trust their homes to us.

Our founder started the company when he was 16, and still services a lot of his first clients!

Get started today by requesting your complimentary landscaping quote




toparea-bg - Copy
WHAT OUR CLIENTS SAY ABOUT US
" My family has used Britt landscaping for 18 years "
My family has used Britt landscaping for 18 years. My mother used their services and has always been happy with the quality of work, so when I bought my home she highly recommended that I call Al. He has designed my lawn and put in fixtures that are perfect for my family and entertaining lifestyle. My lawn is regularly maintained and my neighbors constantly compliment my lawn.
- Alyce
toparea-bg - Copy - copy
WHAT OUR CLIENTS SAY ABOUT US
" I would highly recommend him. "
Al and his team at Britt Landscaping are the best lawn care company I have ever dealt with. He has done anywhere from general lawn maintenance all the way up to patio design for me. My mother and sisters use Britt Landscaping as well for all their lawn care needs. I would highly recommend him.
- David
toparea-bg - Copy - copy - copy
WHAT OUR CLIENTS SAY ABOUT US
" My lawn is beautifully manicured "
I have been with Al for two years and his staffs' attention to detail is wonderful. My lawn is beautifully manicured. When it snows my walk and drive way are cleared and sanded early in the morning. One more thing I don't have to worry about!
- Sandra
toparea-bg - Copy - copy - copy
WHAT OUR CLIENTS SAY ABOUT US
" Britt does great work "
Britt does great work. When I moved to this neighborhood there was a line to get on Britt's list for lawn service. ... He does my lawn the way I would do my lawn
- Mr. Makle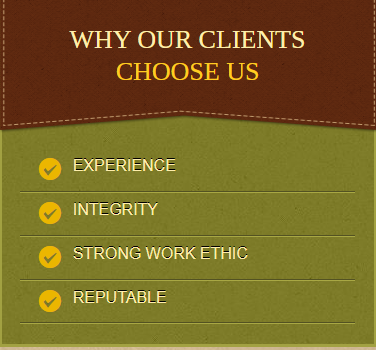 Lawn Mowing & Service Plans
If you just need our services for a special situation, we'll be happy to accommodate you. We'll set a price for the services you want and perform those services promptly and with the same care we provide all of our customers. Whether it's a one-time preparation before putting a home on the market, preparing the yard for a family gathering or celebration, or any other service you need, just call us. Individual services for casual customers are payable in advance or at the time of service.
This very popular service plan includes regularly scheduled mowing of your turf, trimming around obstacles and features, edging, and blowing and removal of debris from driveways and walks. Schedule this service weekly and we'll be there to get the job done professionally and efficiently on a regular schedule. Additional services are scheduled separately, as needed. Get your 2nd and 3rd mowings FREE when you sign up for our weekly service prior to April 15th!
All Inclusive Lawn Service
The ultimate lawn service from Britt Landscaping. Arranged after consultation and evaluation of your lawn, it includes regular mowing, seasonal fertilization and weed control, spring and fall cleanups, and de-thatching and aeration. You get all the services your lawn needs and at a price you can afford. All you have to do is enjoy your beautiful lawn.
Combined Lawn and Snow Removal
Many of our regular customers set up a combined service for both of these needs. Customized to suit each customer, this combination service creates balanced monthly payments throughout the year so that you get the services you need year- round. We'll be happy to come up with an ideal plan for you and your home.
Extra services that fall outside of a plan will be included in your invoice.
For your convenience, we now accept credit cards! We still accept personal checks, & cash too.
Under our new secured credit card system, you can set up automatic recurring weekly, biweekly, or monthly payments for the entire season. You can also use it to make one-time payments or on a Pay-As-You-Go plan. Please call 301-499-8840 to set up your secure credit card payment. (Prices may fluctuate during the season due to gas price increases.)
This payment option is for one-time services or if you do not opt into one of our payment plans. Pay-As-You-Go customers' bills go out on the 30th of each month and the payment is due by the 15th of the month, unless other arrangements are made. (Prices may fluctuate during the season due to gas price increases.)
By paying your lawn services before the season begins, you get a discount off the total for these services. This is a great way to save on your lawn care, with a significant discount. For existing customers, we will look at your history and determine the number of weekly mowings (and other services if applicable) your lawn has received in the past and provide you with a discounted price for your preseason payment.
Besides the discount rate, the Season Prepay Plan has many benefits. When you prepay, your rate will be frozen through the season. Season Prepay customers are not subject to any rate increases or extraneous charges during the season, even those due to fuel price increases. Any extra work necessary during the cut (double cutting, bagging, clipping removal, debris removal, raking, extra cleanup, pre-mowing leaf blowing, etc.) is covered. If you need additional cuts during the season above the agreed upon weekly mowing service for your outdoor living space, they are covered in the Season Prepay plan. Grass growing too fast and long? Need an extra cut for a party or special occasion? One more cut at the end of the season? It's all covered in the plan. Other restrictions may apply.
With over 25 years of service, Britt Landscaping has become a highly visible enterprise. We have built our reputation by fostering personal relationships with all of our private and corporate clients. Over the decades our company has grown by word of mouth because we take time to make sure our customers' needs are met by providing quality services when maintaining their outside living spaces and offering reasonable quotes for services. Britt Landscaping values honesty and hard work, and prides itself on a legacy of continued customer satisfaction.

(202)412-4787
(240) 832-7543
Montgomery County
Landscaping
Silver Spring, MD
We are licensed,bonded and insured.Contact us today to
request your Free Estimate!
8a certified by SBA
Minority-owned
Small business
DUNS#:002264584
Cage Code: 6N2D2
Licensed in Maryland